Kaitlinn may be replaced. Se is a Britisch Shorthair tri-color Blue-cream-white. She is a beautiful nice cat but she has a little trouble to be in our cattery. She is hiding herself a lot. If she is walking around it is no problem to touch her and to hold her. She does't…
Nestplanning!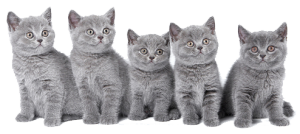 Regelmatig hebben wij nestjes van onze poezen in verschillende kleuren. Onze kittens komen uit HCM, PKD, FeLV en FIV geteste ouders. Ze worden ingeënt, ontwormd en krijgen stamboom. Na week 12 mogen ze het nest verlaten. Als wij nieuwe nesten verwachten, dan publiceren wij dit op onze nieuwspagina. Daarom raadpleeg regelmatig onze nieuwspagina voor onze nestplanning.
Nieuws
Ook brits langhaar!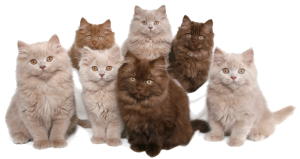 Sinds kort fokken wij ook Brits Langhaar katten. Brits Langhaar katten staan net als Brits Korthaar katten bekend om hun gelijkmatige en aangename humeur. Brits Langhaar katten zijn uiterst verdraagzaam en vriendelijk, ze hebben een groot aanpassingsvermogen. Om meer te weten over Brits Langhaar katten en onze nestplanning, kunt u contact met ons opnemen!
Contact