On 07-01-2020 Kaïn is castrated. He made enough kittens in his fertile period and may now live a easier live at the house of new owners. He may enjoy his retirement. It is a pity for us but want to give a wonderfull and good life after this period. He…
If you are interested in kittens which will be born from beginning February 2020 you can contact us. See also at "Litters". Be aware that already a few new potential owners are on the waiting list.
If Liesje had her third and last litter she may be relocated. She is a nice and lovely female cat but she doen't like it very much in a big cattery. She prefers a more quietly environment with a lot less cats.. We like it very much if she can go…
Nestplanning!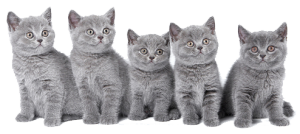 Regelmatig hebben wij nestjes van onze poezen in verschillende kleuren. Onze kittens komen uit HCM, PKD, FeLV en FIV geteste ouders. Ze worden ingeënt, ontwormd en krijgen stamboom. Na week 12 mogen ze het nest verlaten. Als wij nieuwe nesten verwachten, dan publiceren wij dit op onze nieuwspagina. Daarom raadpleeg regelmatig onze nieuwspagina voor onze nestplanning.
Nieuws
Ook brits langhaar!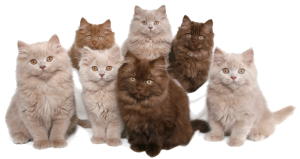 Sinds kort fokken wij ook Brits Langhaar katten. Brits Langhaar katten staan net als Brits Korthaar katten bekend om hun gelijkmatige en aangename humeur. Brits Langhaar katten zijn uiterst verdraagzaam en vriendelijk, ze hebben een groot aanpassingsvermogen. Om meer te weten over Brits Langhaar katten en onze nestplanning, kunt u contact met ons opnemen!
Contact